The MBHS is currently the only cross-belt-sorting system suitable for baggage handling which is in-operation at airports.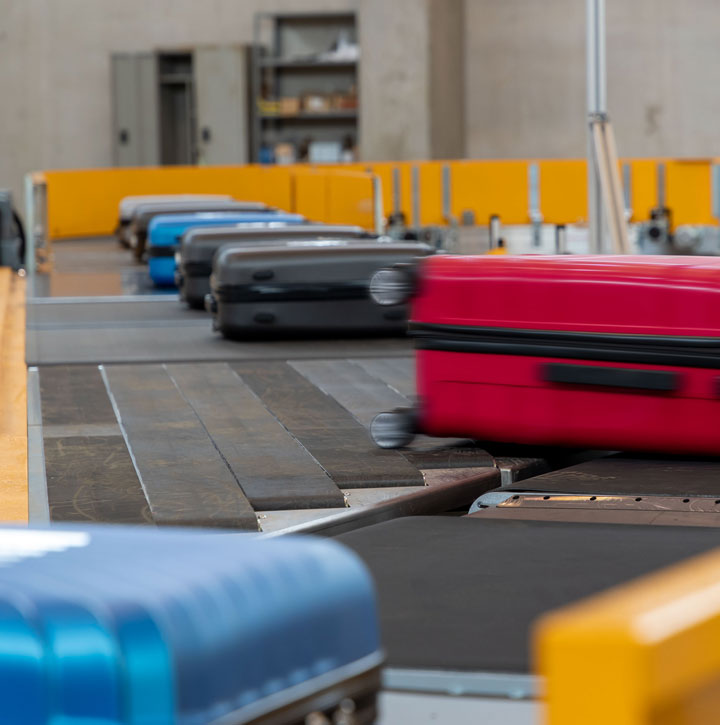 The MBHS is one of the most advanced, high-performance baggage handling systems on the market. It delivers high-precision, high throughput sorting, allows for the active control of loading/unloading operations and can handle all types of baggage, including fragile bags or those with high-friction or sticky surfaces, prominent wheels or irregular shapes.
Leonardo continues to improve the product year-on-year. The latest-generation version of the MBHS® can slope up to +/- 15 degrees in order to meet stringent floor-space constraints, and comes with a modular software suite which can manage all baggage handling functions, including outbound, transfer and inbound bags.
Reliability and longer lifetime of the systems and the components have been the criteria for the design of the MBHS architecture.
The possibility of reducing the speed of the sorters in periods of low throughput demands the minimal points of friction in all the components to decrease the wear out of the mechanical parts, resulting in considerable savings in operational and maintenance costs, eliminating de facto the operational stops outside the preventive maintenance periods.