The Leonardo catalogue includes a number of baggage handling products:
Check-in belts with scales
Conveyors
Vertical and horizontal diverters
Pushers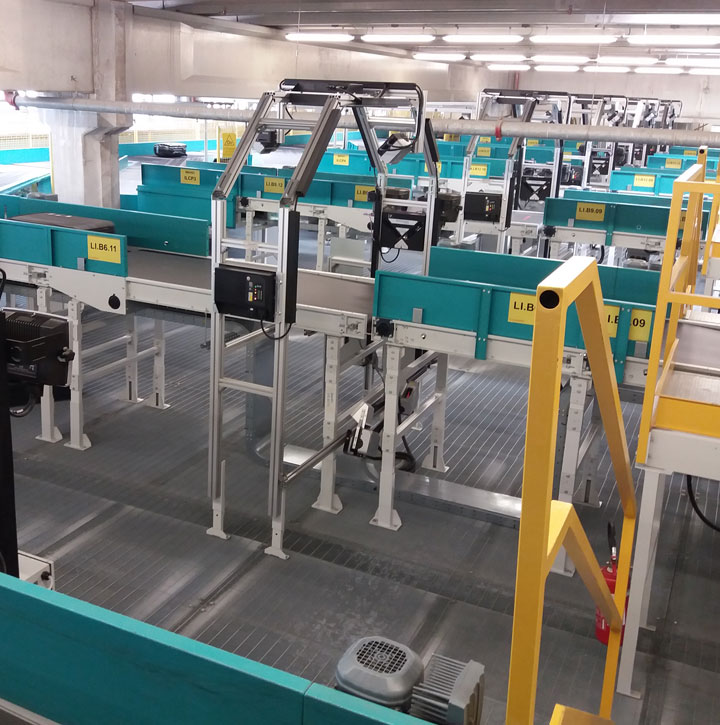 All these components of baggage handling systems have been designed with reliability and maintainability criteria defined for the entire product line. Specific components of baggage handling systems from top market manufacturers can be integrated in the solutions depending on specific operational needs and constraints.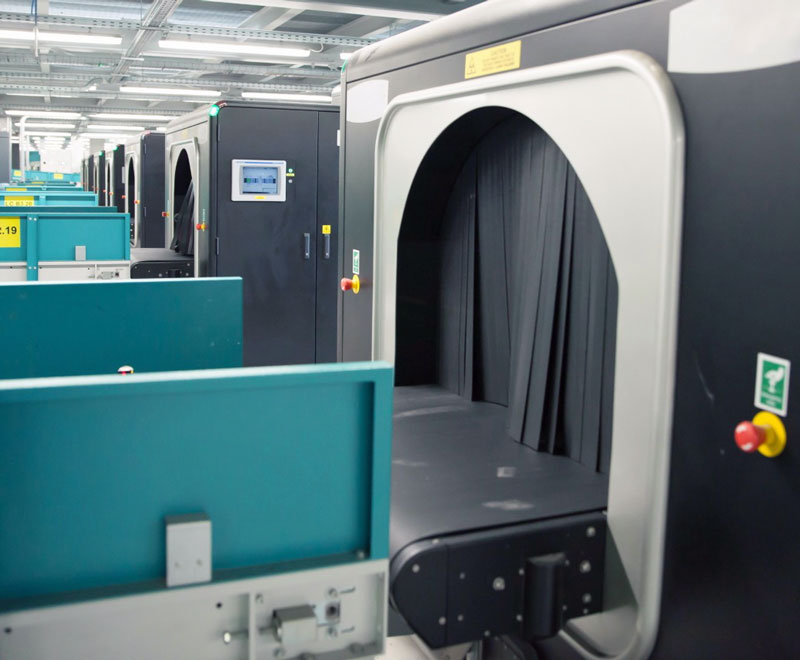 Leonardo's solution includes advanced products for the automatic reading of the baggage tags using standard barcode readers, RFID readers and OCR (Optical Character Recognition). This solution is based upon primary market OEM components. In particular, OCR ATR can read the characters printed on the tag and identify the destination flight, even if the barcode is not read or the BSM is not available. This allows a significant reduction of manual coding operations and mishandled bags.
With the security of air transport being the top priority of all airport authorities and airlines, Leonardo paid particular attention to the design of its solutions for the integration of the latest generation baggage screening machines (Standard 3). The design of the layouts of baggage handling systems always takes into account both the requirement for the security-related 'waiting times' and the needs for a fast flow of the 'clean' bags, in order to achieve the higher possible throughput with the maximum security level.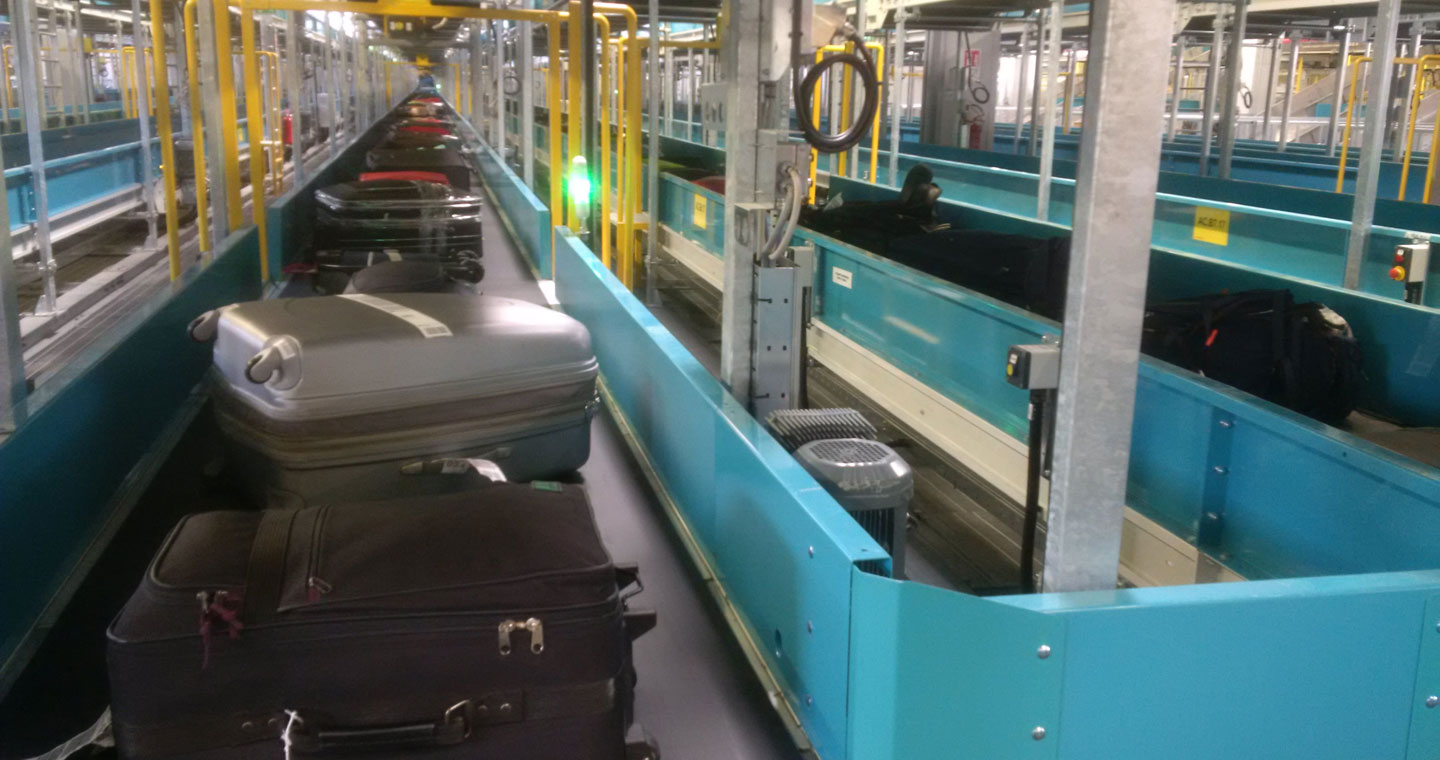 EBS solutions are available within the Leonardo portfolio; alternatively, products from market manufacturers can be integrated. Special attention is dedicated in the design phase to the selection of the best solution to fulfil the requirements in terms of process flexibility and expandability.